Gee, everybody's got to kick back and relax sometime, don't they? Here, you'll find a listing of things on the web that are just plain funny, entertaining and in general, full of time-wasting capabilities.

My life is rated NC-17.
What is your life rated?
In honor of "National Talk Like a Pirate Day" (September 19, 2005) I give you my pirate name...
Red Anne Cash
Passion is a big part of your life, which makes sense for a pirate. You're musical, and you've got a certain style if not flair. You'll do just fine. Arr!
Want to find out your pirate name? Click
here
.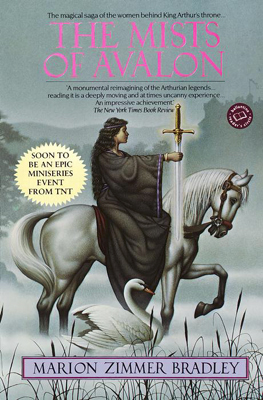 You're The Mists of Avalon!
by Marion Zimmer Bradley
You're obsessed with Camelot in all its forms, from Arthurian legend to the Kennedy administration. Your favorite movie from childhood was "The Sword in the Stone". But more than tales of wizardry and Cuban missiles, you've focused on women. You know that they truly hold all the power. You always wished you could meet Jackie Kennedy.
Take the Book Quiz at the Blue Pyramid.
I've found a new complete waste of time that I happen to enjoy. Myspace.com is a neat time-waster that falls into the category of "I should be writing...but..." Anyway, here's my Myspace.com URL:
http://www.myspace.com/wvwritergirl
. Who knows, maybe there'll be something entertaining there...on the other hand, it may be just a boring chronicle about the life of a housewife.

You're Bettie Page!

What Classic Pin-Up Are You?
brought to you by Quizilla